S&T continues to monitor the global spread of coronavirus (COVID-19). Stay informed with the latest info on international travel, health and safety tips and updates from the U.S. Centers for Disease Control and Prevention. [coronavirus.mst.edu]
When you attend a virtual graduate fair, you'll gain first-hand insight into S&T's graduate student experience and learn about the different options available to you. There are no graduate fairs currently scheduled. Check out an archived recording for details. [https://online.missouri.edu/mst/virtual-graduate-fairs]
Whether you are interested in pursuing a graduate degree or earning a graduate certificate to broaden knowledge in your discipline, S&T has online programs to help you advance your career while maintaining a work/life balance.
Online Graduate Degrees
Online Graduate Degrees
Earn your graduate degree while you work. As an online student, you are able to actively participate during class via live stream. Thesis and non-thesis options available.
Find your degree
Online Graduate Certificates
Online Graduate Certificates
Start your pathway to your master's degree through a graduate certificate or focus on a specialized area. Four courses to complete and credit earned applies to master's degree.
Find your certificate
Distance Classes
Online Classes
You can earn a medallion, or take a class or two in a certificate without applying to a specific program. This is a great option for professional development and to expand your knowledge and career options.
Find your course
Real Degrees for Working Professionals
Our online programs are the same courses as those taught on campus. Attend live and interact directly with your professors and fellow classmates, or view materials at a later time to fit your schedule.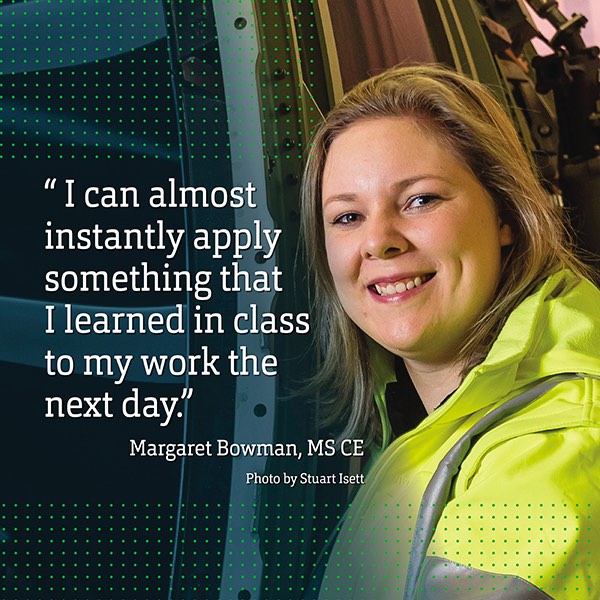 Earn Real Degrees, Remotely
The degree you earn is the same whether you attend classes on campus or through online learning.
S&T academic advisors help you develop a plan of study that matches your goals
Thesis and non-thesis options available
Doctorate degrees available on a case-by-case basis
Graduate certificate programs are a pathway to your master's degree without the GRE/GMAT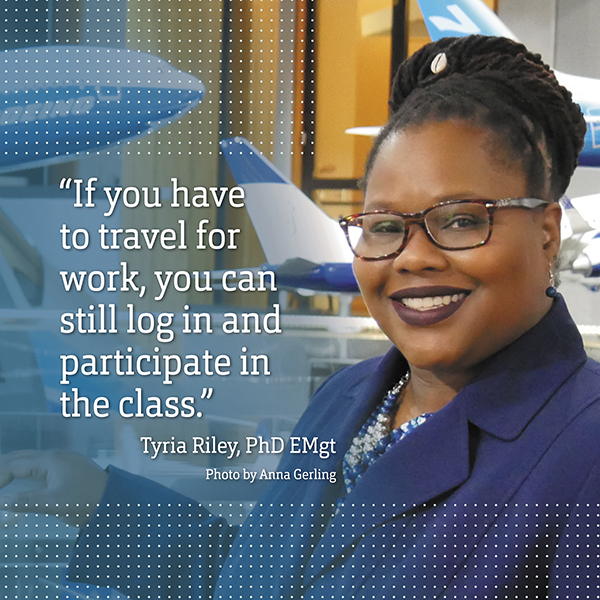 Participate in Live Online Classrooms
As a distance student at S&T, you are a real student attending a live class.
Direct communication with your professor and classmates
Small class sizes for enhanced learning
Asynchronous or synchronous participation available for some courses
Classes are recorded and archived for review throughout the semester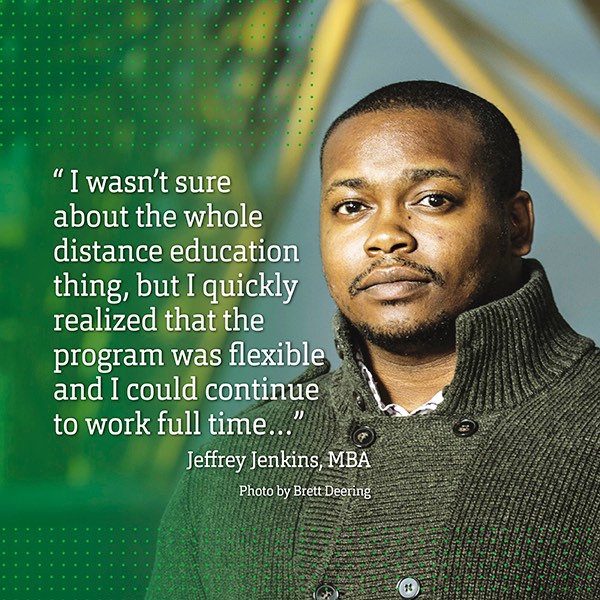 Calculate the Costs
A Missouri S&T education is attainable and one of the best investments you can make in yourself.
Time management and determination are key as you balance work and studies. With the great return on investment you receive from S&T, a better value is hard to find.
Check with your employer about educational benefits
Start with one or two classes to see how they fit with your schedule
Explore financial aid options and review fee schedule
We are here to answer any of your questions about Missouri S&T's distance education programs.
Phone: 573-341-6903