ECCC and ECCC-RC Students
Through a cooperative agreement with Truman Education Center and the Engineer School at Fort Leonard Wood, Missouri S&T offers four master's degree programs* through the Engineer Captains Career Course (ECCC). These courses are non-thesis and require 30 hours to complete.
*These are the only degree programs available through the ECCC.
Officers considering Missouri S&T's graduate degree programs should negotiate with their assignment officer for the following:
Scheduling the 17 weeks of permissive TDY after ECCC to compete the program
and

For those wishing to earn their master's in civil engineering or environmental engineering, it is important that you get branch to send you to an ECCC course that aligns with the normal fall or spring semester on the Missouri S&T campus.
During ECCC in-processing, Missouri S&T will conduct a briefing on the graduate degree programs and assist officers getting started with admissions and registration. Classes begin almost immediately coincident with ECCC courses; this allows officers to earn 12 credit hours and a graduate certificate by ECCC graduation.
See application instructions below.
Military Graduate Certificates
Officers in the ECCC-RC programs can earn a graduate certificate in Military Construction Management or Military Geological Engineering through distance learning.
After graduation from ECCC, officers approved by branch remain on station at Fort Leonard Wood as full-time students in order to complete two 'double-time' semesters in 16 weeks to earn their non-thesis master's degree.
Online Application Instructions
Quick Links
Online Application Instructions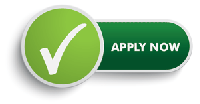 Before you apply online, make sure you have all your application materials gathered.
For more detailed information on how to apply, see ECCC Online Application Instructions (pdf)
Click

APPLY NOW

, which will take you to the Application Management tool.

Create User Account.

Start Online Application. Make sure to answer all the questions and upload materials as requested.

Review Application. You will be be able to review and fix any errors in your application before submitting.

Submit Application. Pay application fee of $55 USD using a credit or debit card.

Submit Documents. Provide the following items to Michelle Emerson (emersonv@mst.edu)

EBOLC 1059 or equivalent
Statement of Purpose for each Master's Degree applied for
ECCC-RC 1059 (currently - Phase III, prior to 1Oct19 – Phase IV)
Quick Links
Contact Ms. Michelle Emerson
Michelle Emerson serves as an on-site, one-stop shop for registration, academic counseling and scheduling.
FLW Location: MSCOE Suite LH 3627
S&T Location: 232 Eng. Mgt. Bldg.
Toll Free Phone: (800) 441-5218
Phone: 573-341-4410
Email: emersonv@mst.edu